About Us
Our company, Omkar Valves Private Limited was founded in the year 1997 as a manufacturer, supplier and exporter of multiple kinds of valves. Multi Purpose Wafer Rubber Sleeved Butterfly Valves, Wafer Type Check Valves, Double Flanged Butterfly Valves, Gear Operated Butterfly Valves, and other goods make up our exclusive collection. All of our goods are made using high-quality components and other materials obtained from a trusted vendor base. Our highly innovative and technically proficient team of experts manufactures the items in a precise manner. Our success is based on the development of new goods and the improvement of old ones. In addition, our products have salient features like compact size, great strength, low maintenance, and affordable pricing, which is why their market demand is always consistent.
Quality Assurance
Our company has amassed a large clientele as a result of our commitment to maintaining the highest quality standards in all of our activities. For the production of our products, we adhere to a stringent quality control procedure. Some additional characteristics that demonstrate our commitment to quality assurance are as follows:
We make certain that only the finest quality raw materials are utilised in the fabrication of the valves.
We have placed high-quality, well-functioning machinery and equipment in our facilities, allowing us to produce goods in large quantities.
We use cutting-edge technology testing tools to assess the quality of our products.
We use high-quality packaging materials to ensure that the products are transported safely and that any damage is prevented.
Our Infrastructure
We have a well-planned and uniformly constructed infrastructure that is located in a prominent location. The whole infrastructure is well-equipped with cutting-edge facilities that aid in the excellent performance of our organization. Our manufacturing plant can produce expertly developed items. Double Flanged Butterfly Valves, Multi Purpose Wafer Rubber Sleeved Butterfly Valves, Gear Operated Butterfly Valves, Wafer Type Check Valves, etc., are among the mant products developed in our in-house manufacturing unit. The strategic placement of our infrastructure encourages efficient use of time in the conveyance of our products. In addition, we have appropriate integration across several divisions, which allows us to meet the demands of our clients within the time limit specified.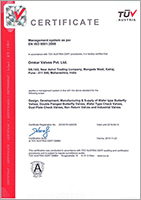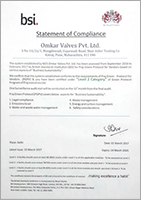 Read More